C.S. Price Biography
Born in Bedford, IA on May 11, 1874, Price grew up on a cattle ranch near Sheridan, WY where he began to sketch. He was 31 when he began his art training at the St Louis School of Fine Arts. After one year at the school he accepted a job in Portland, Oregon as illustrator for the Pacific Monthly Magazine where he worked until 1910.

A few years were spent in Canada before coming to San Francisco in 1915 where he was exposed to various European art styles at the PPIE. In 1918 he settled in Monterey, shared a studio with August Gay in the Stevenson House, and studied for two years with Armin Hansen. In 1928 he returned to Portland and remained there for the rest of his life. It was not until the last ten years of his career that his work received national attention. His early works were of ranch scenes, horses, and landscapes; later in life he turned to painting in a more abstract manner. Price died in Portland on May 1, 1950.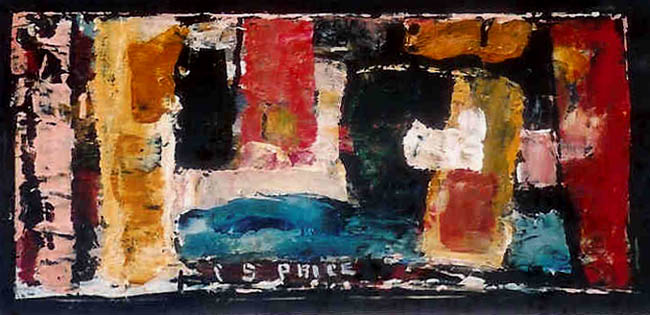 "Abstract"
SOLD


Exhibited: SFAA, 1916-24; Galerie Beaux Arts (SF), 1925 (solo); Berkeley League of FA, 1927 (solo); Galerie Beaux Arts (SF), 1927; De Young Museum, 1939; Portland (OR) Museum, 1942, 1949, 1951, 1976 (solos); MOMA, 1943, 1946; Detroit Inst. of Arts, 1944; MOMA (NYC), 1945, 1946; Valentine Gallery (NYC), 1945; AIC, 1947; Reed College (OR), 1948 (solo); Willard Gallery (NYC), 1949 (solo); Downtown Gallery (NYC), 1958 (solo); Fine Arts Patrons of Newport Harbor, 1967; SFMA, 1976; Oakland Museum, 1981; St Mary's College (Moraga, CA), 1998 (solo).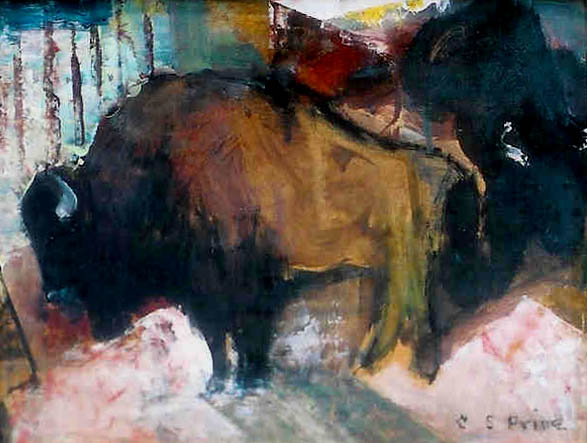 "Buffalo"
SOLD





In: Orange Co. (CA) Museum; Portland Museum; Oakland Museum; LACMA;

Source: Edan Hughes, "Artists in California, 1786-1940"
Yesterday's Artists on the Monterey Peninsula; Artists of the American West (Doris Dawdy); Who's Who in American Art1940-41; Art in California (R. L. Bernier, 1916); Artists of the American West (Samuels); Oakland Museum.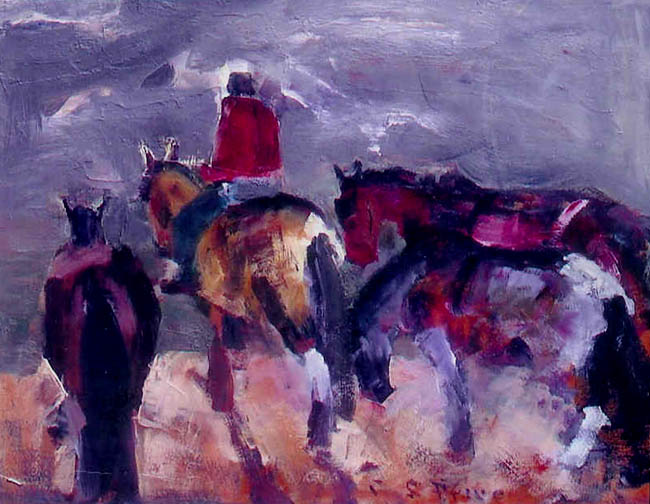 "Feller on a Horse"
SOLD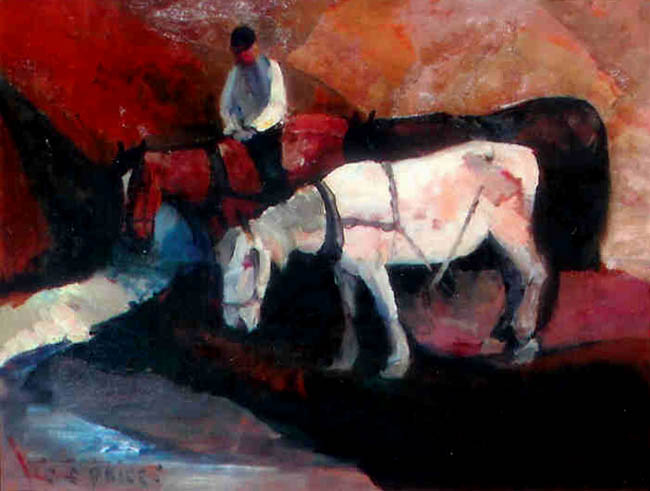 "Man and Horses"
SOLD


info@kargesfineart.com for further information